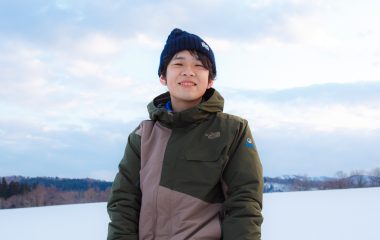 Born in Akita, Japan in 1986. Since 2012, he has been wandering around Japan for about 5 years, sending out photo articles and planning and managing travel-themed events. He was also exposed to local social issues through his travels, which led him to create photographic works aimed at revitalizing his hometown of Akita, and to hold his first solo exhibition in January 2019.
Since then, he has been engaged in creative activities mainly on the themes of human and social issues, and has held photo exhibitions in Japan and abroad. In addition to his work as a photographer, he is also involved in running galleries and organizing art events.
Awards
2019   Sanctuary Publications, Inc  Photo Award
Exhibition
Solo
2019 「Grandfather's daily life」(Village,  Kasukabe)
「Blue Collection 2019」  (Sloth,  Nakano)
2020 「Blue Collection 2020」  (SunnyGo,  Azabujuban)
Group
2018 「TOKYO / JAPAN」        (THE KNOT,  Shinjuku)
2019 「TOKYO / JAPAN」        (THE KNOT,  Shinjuku)
「Fotogo – f5 -」                (Planète Rouge,  Paris)
2020 「NEW JAPAN PHOTO 10」(CHI-KA,  Dubai)
Bibliography
2017 「TOKYO / JAPAN」        (EINSTEIN STUDIO)
2018 「TOKYO / JAPAN」        (EINSTEIN STUDIO)
2019 「TOKYO / JAPAN」        (EINSTEIN STUDIO)
2020 「NEW JAPAN PHOTO 10」(EINSTEIN STUDIO)
Statement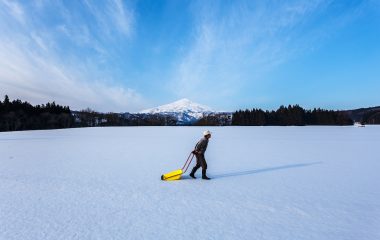 The basis of my create works is "Photography can change your life".
I once showed a friend who was born in Tokyo some photos I had taken in my hometown of Akita, and he was so interested in Akita that he actually visited there. He was deeply interested in traditional arts and food culture, and from then on, he started going to Akita every month.
What I showed my friend was not a picture of a tourist attraction, but a picture of my grandfather's daily life. In addition to conveying the charm of Akita through casual, everyday scenes, I was moved by the influence and potential of photography to move people's hearts and minds, and I decided to become a photographer.
My interest in photography began when the Great East Japan Earthquake struck in 2011. Through the reconstruction support activities, I realized how ignorant I was about Japanese society, and for about five years from 2012, I traveled around Japan, taking photographs. In the process of doing so, I interacted with people from various backgrounds, encountered traditional culture that Japan is proud of, and witnessed a number of realities such as the social problems faced by each region and the environmental destruction that is progressing every moment.
The questions and realizations about the world that I have felt along the way will have a great impact on the way I relate to society and my create works in the future. That's why I'm interested in what I can express through photography, what kind of message I can convey to the world, and what kind of impact I can make on people's lives.
If possible, I would like to create works that will have an impact on the world not only during my lifetime, but also in future eras. It is with this in mind that I am working on my creative activities every day.
I would be happy if my work can help in some way in the lives of the people who see it.